Book Resources
Ecological Economics Resources.
For more information on the book listed, click on the book cover.
The Editor, Dr. Haydn Washington, PANGEA Research Centre, BEES, UNSW, Lead Editor of 'A Future Beyond Growth' (Washington and Twomey 2016); Editor 'Positive Steps to a Steady State Economy' (Washington 2017)
Co-Director of CASSE NSW, Co-Facilitator of the Ecological Economics Hub of the New Economy Network of Australia. Ecological Solutions: Solutions for the Future
---
Edited by Volker Mauerhofer, Daniela Rupo, Lara Tarquinio (2020). Sustainability and Law: General and Specific Aspects, Springer International Publishing
---
Costanza, R., J. D. Erickson, J. Farley and I. Kubiszewski, Eds. (2020). Sustainable wellbeing futures: a research and action agenda for ecological economics, Edward Elgar.
---
Fuders, F. and P. J. Donoso (2020). "Ecological economic and socio-ecological strategies for forest conservation a transdisciplinary approach focused on Chile and Brazil." (Fuders was a student of Manfred Max-Neef. Herman Daly wrote the foreword).
---
Nominated for the Eric Zencey Prize in Ecological Economics:
Demuth, B. (2020). Floating Coast: An Environmental History of the Bering Strait [S.l.], W W NORTON.
---
Wackernagel, M., B. Beyers and K. Rout (2019). Ecological Footprint: Managing Our Biocapacity Budget. Gabriola Island, BC, New Society Publishers.
---
Lovins, L. H., S. Wallis, A. Wijkman and J. Fullerton (2018).  A Finer Future: Creating an Economy in Service to Life. Gabriola Island, BC, New Society Press.
---
Czech, B. (2020). Best of The Daly News: Selected Essays from the Leading Blog in Steady State Economics, 2010-2018. Arlington, VA, Steady State Press.
---
Perkins, P. E., Ed. (2020). Local Activism for Global Climate Justice
The Great Lakes Watershed. New York, Routledge.
---
Edited by Joan Martínez-Alier and Roldan Muradian (2015). Handbook of Ecological Economics. Edward Elgar Publishing
---
Degrowth Books: Coming Soon
---
Edited by Ekaterina Chertkovskaya, Alexander Paulsson, and Stefania Barca. Towards a Political Economy of Degrowth. Rowman & Littlefield Publishers
---
Nina Treu, Matthias Schmelzer (2020). Degrowth in Movement(s): Exploring pathways for transformation. John Hunt Publishing
---
Vincent Liegey, Anitra Nelson (2020). Exploring Degrowth
A Critical Guide. Pluto Press
---
Jason Hickel (2020). Less is More: How Degrowth Will Save the World. Penguin
---
Giorgis Kallis, Susan Paulson, Giacomo D'Alisa, Federico Demaria (2020). The Case for Degrowth. Willey
---
Edited by Robert B. Richardson (2013). Building a Green Economy: Perspectives from Ecological Economics. Michigan State University Press
---
Edited by Robert B. Richardson (2008). Creating Sustainability Within our Midst. Pace University Press
---
Edited by John D. Erickson and John M. Gowdy (2007). Frontiers in Ecological Economic Theory and Application (Advances in Ecological Economics). Edward Elgar Publisher; 1st Edition
---
Peter Graham (2020). ​Traces of (Un-) Sustainability: Towards a materially engaged ecology of mind. Peter Lang Publishing
---
Edited by Dennis Pirages and Ken Cousins (2005). From Resource Scarcity to Ecological Security: Exploring New Limits to Growth. The MIT Press
---
Martin Drechsler (2020). Ecological-Economic Modelling for Biodiversity Conservation. Cambridge Core
---
Heun, Matthew Kuperus, Carbajales-Dale, Michael, Haney, Becky Roselius (2015). Beyond GDP, National Accounting in the Age of Resource Depletion. Springer
---
Edited by K.N. Ninan, Chairperson, Centre for Economics, Environment and Society, Bangalore, India, and Lead Author, Working Group III, Sixth Assessment Report of the Intergovernmental Panel on Climate Change (IPCC), World Meteorological Organization (WMO) and United Nations Environment Programme (UNEP), Geneva, Switzerland with a foreword by Anne Larigauderie, Executive Secretary, Intergovernmental Science-Policy Platform on Biodiversity and Ecosystem Services (IPBES), United Nations, Bonn, Germany (2020). Environmental Assessments: Scenarios, Modelling and Policy. Edward Elgar Publishing
---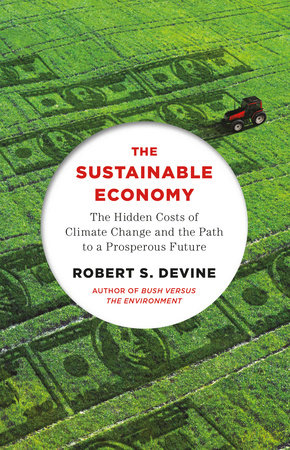 Robert S. Devine (2020). The Sustainable Economy. Penguin Random House