Call for future ISEE Conference Organizers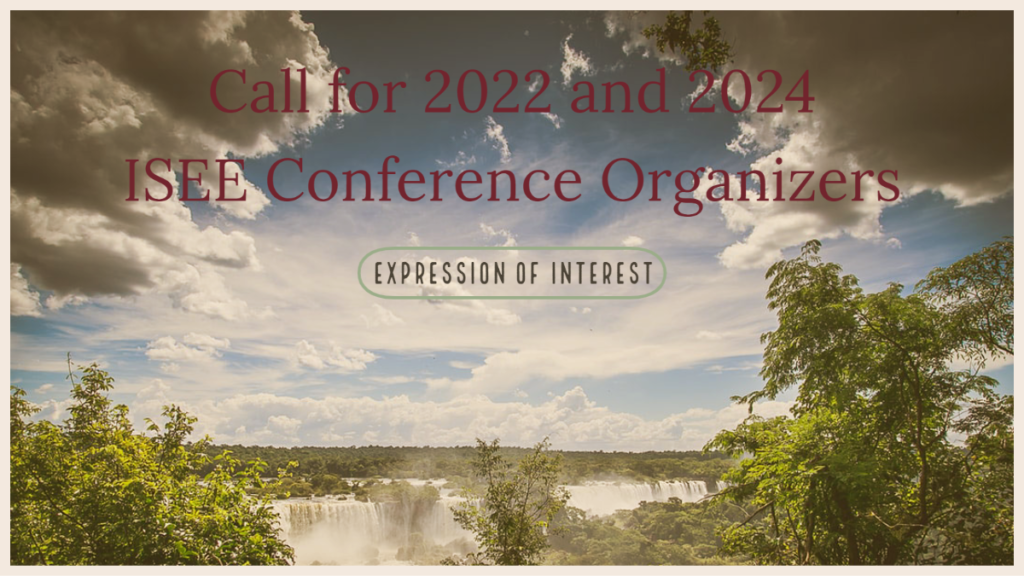 ISEE holds its conference biennially. These conferences normally attract 500-900 social and natural scientists.
For 2022 and 2024 we are now looking for individuals/groups who might be interested in applying for organizing a conference. Organizing a conference is an opportunity to highlight the profile of a research group (or several groups in a country). ISEE offers advice based on past experience and key points have been summarised in a conference handbook. We encourage people with enthusiasm for the field of ecological economics and for bringing people together.
If you are interested, please send an Expression of Interest to Secretariat@isecoeco.org containing the following information.
1. Contact information of point person and other already committed members of the local organizing committee (LOC) (individuals and groups in the host location or country willing to help to organize the conference). List all individuals that you would like to involve in the conference committee and any staff resources for local assistance in organizing the conference logistically.
2. Proposed location: Please identify a suitable meeting venue that can accommodate conference participants. The proposed meeting facilities must be able to accommodate the following: Plenary sessions, about 10 concurrent sessions, poster and exhibition area, information and registration desk, receptions, catering area and other potential functions, such as computer and internet access, student workshops, and other small meeting rooms.
3. Accessibility and lodging: Please describe transportation and lodging options and ease of the conference site. The location of the conference venue should be reasonably accessible for international and national participants and not too costly or time-consuming. The accommodations should be available in broad price and quality ranges for all conference participants.
4. Finance, potential sponsorships, and in-kind support: The LOC is responsible for all financial aspects linked with the administration and organization of the conference that should be self-financing. Next to conference registration fees, sponsoring and in-kind support may play an important role. It is advisable that the LOC organizes fund-raising activities: financial, scholarships and in-kind contributions towards the conference are welcome. Please describe your ideas in this respect.
5. Amenities of the location: including restaurants, arts, recreation, and other attractions.
6. Sustainability and environmental advantages: please list the advantages your site and conference can offer in this area. This can refer to offerings by local hotels, food, and waste options, (public) transportation, etc.
7. Previous experience in organizing scientific meetings or conferences: Please list events, responsible individuals/groups (who are also members of the ESEE conference LOC) and participant numbers.
A proposer is not expected to have firm answers to all questions at this stage. However, these items are important as a first checklist for you and for the ISEE Board to decide upon future ISEE conference venues.
We look forward to hearing from you!