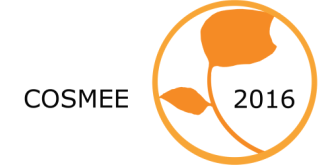 III Congreso de la Sociedad Mesoamericana de Economía Ecológica 14 al 19 de Noviembre de 2016 Universidad de Puerto Rico, Mayagüez
Call for Abstracts
Extended deadline:  May 20, 2016
The official language of COSMEE 2016 is Spanish.  However, each scientific committee could evaluate presentations in English if necessary.
Objectives
Through the organization of the III Congress of the Mesoamerican Society for Ecological Economics (COSMEE 2016), we desire to cause a significant change for the development and evolution of social and environmental awareness in the Mesoamerican region and the Caribbean, which is fundamental to understanding the role of nature in our lives, to support the implementation of new holistic and multidimensional models, to reduce ecological conflicts, to promote social justice and to foster human and cultural contribution to the flowering of humanity and its ecosystems.
COSMEE 2016 will contribute, not only to create bonds of friendship and cooperation between the Mesoamerican Society for Ecological Economics (SMEE), Puerto Rico and the Caribbean, but also throughout the Americas, from the land of the Eagle in the north to the Condor lands in the South, in search of a truly sustainable, fair, caring society and in harmony with nature.