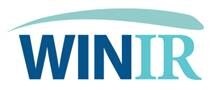 World Interdisciplinary Network for Institutional Research
Founded 2013
Is WINIR a WINNER?
WINIR may be the fastest-growing scholarly association in the history of social science. If you know of another global scholarly association that recruited 400 or more members in less than six months from its launch, then please let us know.
Please ignore the rest of this message below if you are already a WINIR member
---
Join WINIR now and make a saving on your annual membership fee
On 1st April 2014 the annual fee for joining WINIR will rise from £30 to £40
(and from £15 to £20 for those with annual post-tax personal incomes of £20,000/€24,000 euros/$30,000 or less).
WINIR membership includes online access to the Journal of Institutional Economics (JOIE). Access to the entire full text archive of JOIE is provided via the WINIR website. In addition, WINIR members can obtain hard copies of JOIE at an additional charge of £10 per annum.