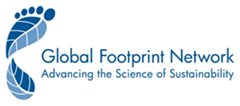 Global Footprint Network promotes a sustainable economy by advancing the Ecological Footprint, a tool that makes sustainability measurable. Together with our partners, we coordinate research, develop methodological standards, and provide decision makers with robust resource accounts to help the human economy operate within the Earth's ecological limits.
POSITION SUMMARY
The Manager of Resource Accounting will lead the team in developing our National Footprint Accounts and other fundamental resource accounting calculations and models, which serve as the basis of Ecological Footprint analyses worldwide. This individual will also be responsible for the continuous improvement of the accounts and will be involved in applying them to projects with governments, businesses and other organizations. Additionally, the Manager will have opportunities to present on the Ecological Footprint method and on the outcome of specific research projects.
Based in Oakland, the Manager of Resource Accounting will lead members of the National Footprint Accounts team, project managers, and others working to maintain and improve the accounts and to apply the Ecological Footprint. Application activities will require retrieving and analyzing data, generating graphs, and contributing to and writing reports and papers, some of which may be submitted for publication in scientific journals. Additionally, the Manager will work with Global Footprint Network's team members in Europe to guide them on Footprint applications through data, graphs and maps generation as well as report writing.
The Manager of Resource Accounting will report to the Director of the Research Department.
RESPONSIBILITIES
Leadership Function (approximately 50%):
Manage Global Footprint Network's resource accounting practice.
Manage the resource accounting group staff: supervise, empower and coach researchers and help them set priorities, succeed and grow.
Coordinate external trainings and manage and/or contribute to internal and external projects.
Strengthen and apply quality assurance processes within the resource accounting teams.
Represent Global Footprint Network and its resource accounting science externally.
Participate in the development of proposals.
Research Support (approximately 50%):
National Accounts
Review specific areas of scientific research, and incorporate findings into National Footprint Accounts calculation to improve the accuracy and relevance of the metric.
Collaborate with research partners such as government agencies, academic institutions, and NGOs to validate and improve the data in the accounts and the calculation methodology, and to develop needed scientific information not otherwise available.
Contribute to programming of the National Footprint Accounts.
Applications
Develop and refine approaches for applying the Ecological Footprint in a wide variety of contexts.
Contribute to projects focusing on application of the Ecological Footprint by generating graphs and maps, retrieving data and by analyzing trends.
Contribute to the writing of reports and other documentation that serve as project deliverables.
Provide summaries and interpretations of Footprint data for Global Footprint Network internal use, as well as for clients, partners, and the general public.
Support the communications department in its use of Footprint concepts and data.
Qualifications
The successful candidate will have the following qualifications, skills and experience:
Education
Ph.D. in a relevant field, such as environmental science, environmental or natural resource management, engineering, econometrics, statistics, macro-economics or ecological economics. Exceptional candidates with Master's degree and equivalent research experience will be considered.
Experience
Demonstrated staff management, interpersonal and team-building skills.
Ability to analyze and manipulate large data sets in Excel and MySQL. Proficiency in Excel VBA and MATLAB is desirable.
Ability to work well in a highly interactive team environment and across different time zones.
Well-organized, self-motivated, and able to meet project deadlines.
Skilled in both written and oral communication.
Ability to provide leadership to individuals from a wide variety of backgrounds and cultures.
Excitement about being part of a small but growing organization whose influence on global movement toward sustainability is rapidly expanding.
Interest in global resource issues and sustainability practice.
Expertise with assessments in fisheries, grazing or livestock a plus.
Fluency in European languages other than English a plus.
Working knowledge of LCA and I/O methodologies a plus.
Travel
This position is based in Oakland, CA (USA), but also requires some interactions with Global Footprint Network's team members in Geneva (Switzerland) and Japan. Occasional travel may be undertaken to attend meetings, conferences, events, and for project scoping and development.
Salary And Benefits
Global Footprint Network offers a benefits package and competitive salary that is commensurate with experience. Health insurance, 403(b) and other benefits are provided. This is a full-time position located at Global Footprint Network's offices in Oakland, CA. Our collegial, open-plan office is located two blocks from Jack London Square with good transit access. Our communal lunches are light-hearted and often delicious.
APPLICATIONS
Please send your resume, a cover letter explaining how this position would fit into your career goals, and your salary requirements to jobs@footprintnetwork.org; subject line MUST include the term "Manager, Resource Accounting." Global Footprint Network is committed to diversity in the workplace.
For more information about Global Footprint Network and the Ecological Footprint visit: www.footprintnetwork.org.