SSHRC TIER II CANADA RESEARCH CHAIR:
ECONOMY AND ENVIRONMENT
School of Environmental Studies & Department of Global Development Studies
Queen's University, Kingston, Ontario, Canada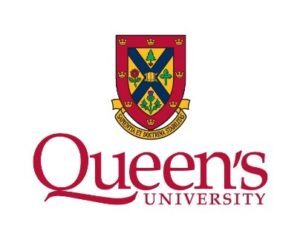 The School of Environmental Studies and the Department of Global Development Studies in the Faculty of Arts and Science at Queen's University invite applications from outstanding individuals for a Social Sciences and Humanities Research Council (SSHRC) Tier II Canada Research Chair (CRC) in Economy and Environment.  This faculty appointment will be a Tenure-track or Tenured position at the rank of Assistant or Associate Professor, held jointly in The School of Environmental Studies and the Department of Global Development Studies, with a preferred starting date of January 1, 2018.
The successful candidate will be expected to develop a dynamic research program in the field of economy and environment with strengths in sustainability, governance and justice issues. Topical foci may include the economic drivers of environmental change, sustainable production/trade, degrowth or steady state economies, corporate environmental responsibility, neoliberal constructions of nature and/or ecosystem services. The successful candidate will have a keen focus on the connections and disparities between different peoples and/or regions within such topics. Applicants that examine indigenous issues, racialized minorities, and marginalized communities are especially welcome.
Applicants must hold a PhD, obtained no earlier than 2007 to meet conditions of the Tier II CRC program, and may possess relevant post-doctoral experience in the field of economy and environment.
The main criteria for selection are academic and teaching excellence. The successful candidate will be an emerging leader with the potential to establish an international reputation in their field. They will exhibit outstanding capacity and demonstrate potential for innovative and high-quality scholarly research leading to peer-assessed publications and training of highly qualified personnel. They will also exhibit strong capacity and potential for outstanding teaching contributions at both the undergraduate and graduate levels, and an ongoing commitment to academic and pedagogical excellence in support of each unit's programs.  Candidates must provide evidence of an ability to work collaboratively in an interdisciplinary and student-centred environment. The successful candidate will be required to make substantive contributions through service to both units, the Faculty, the University, and/or the broader community.
The CRC Program is part of a national strategy to make Canada one of the world's top countries in research and development. The program is committed to excellence in research and research training, and to ensuring equal access to opportunities for all qualified candidates. Further information can be found at: http://www.chairs-chaires.gc.ca/about_us-a_notre_sujet/index-eng.aspx.
Salary will be commensurate with qualifications and experience.  This position is subject to final budgetary approval by the University.
The University invites applications from all qualified individuals. Queen's is committed to employment equity and diversity in the workplace and welcomes applications from women, visible minorities, Aboriginal peoples, persons with disabilities, and LGBTQ persons.  All qualified candidates are encouraged to apply; however, in accordance with Canadian immigration requirements, Canadian citizens and permanent residents of Canada will be given priority.
To comply with federal laws, the University is obliged to gather statistical information as to how many applicants for each job vacancy are Canadian citizens / permanent residents of Canada.  Applicants need not identify their country of origin or citizenship, however, all applications must include one of the following statements: "I am a Canadian citizen / permanent resident of Canada"; OR, "I am not a Canadian citizen / permanent resident of Canada". Applications that do not include this information will be deemed incomplete.
A complete application consists of:
a cover letter (including one of the two statements regarding Canadian citizenship / permanent resident status specified in the previous paragraph);
a current Curriculum Vitae (including a list of publications, awards and grants received);
a statement of research interests;
a statement of teaching interests and experience (including teaching philosophy, teaching outlines and evaluations if available); and,
a minimum of three letters of reference. At least one of the reference letters must be at arm's length such that the referee has had no prior personal or professional relationship with the applicant and must be able to provide an impartial opinion. Reference letters should preferably be from more than one university or other appropriate institutions. They should be dated and include the referee's name, position, department, institution, email address and telephone number, the name of the nominee, and the period of time and the capacity in which the referee has known the nominee.
The deadline for applications is August 31, 2016.
Applicants are encouraged to send all documents in their application package electronically as PDFs to Dr. Alice Hovorka at envst@queensu.ca although hard copy applications may be submitted to:
Dr. Alice Hovorka
Director
School of Environmental Studies
BioSciences Complex, Room 3134
Queen's University
Kingston, Ontario
CANADA K7L 3N6
The University will provide support in its recruitment processes to applicants with disabilities, including accommodation that takes into account an applicant's accessibility needs.  If you require accommodation during the interview process, please contact Karen Depew in The School of Environmental Studies, at karen.depew@queensu.ca.
Academic staff at Queen's University are governed by a Collective Agreement between the University and the Queen's University Faculty Association (QUFA), which is posted at http://queensu.ca/facultyrelations/faculty-librarians-and-archivists/collective-agreement and at http://www.qufa.ca.
Appointments are subject to review and final approval by the Provost. Candidates holding an existing tenure-track or continuing-adjunct appointment at Queen's will not be considered.