Latest Blog Post, Featured Job Posting, and Upcoming ESV Workshop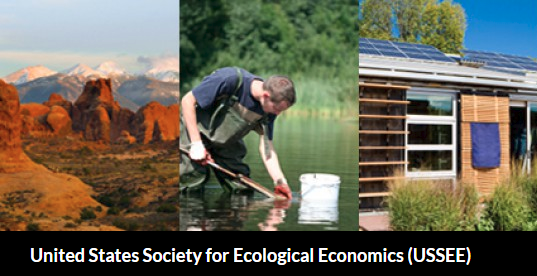 BLOG POSTS AND WEBINARS
On Wednesday October 17th Susan Santone presented a webinar on Integrating Ecological Economics Concepts into Other Disciplines. If you missed it, you can check out Susan's blog post on the same topic here
Our Next Webinar will be held on Wednesday December 5th at 1pm EST, where Dr. Elizabeth King, Assistant Professor of Ecology at the University of Georgia, will present on the topic of Advancing the Integration of Ecosystem Services and Livelihood Adaptation. More details and registration info to follow in November.
FEATURED JOB POSTING
The Department of Earth and Environment of Florida International University invites applicants for the open-rank, tenure-track faculty position in Environmental Sustainability. Rank will be determined by experience and accomplishments. Candidates are expected to hold a doctoral degree and conduct research and teaching in sustainability science or studies. We particularly seek individuals conducting transformative, world-class, quantitative, interdisciplinary research at the interface of Human and Natural Systems. The Department of Earth and Environment (earthenvironment.fiu.edu/index.html) is composed of a diverse faculty with research interests in environmental, earth, atmospheric, and hydrologic sciences, as well as environmental resource economics, policy, management, and conservation. For more information and application instructions, see the full posting on the USSEE jobs site. For full consideration, applications should be submitted by November 15th
UPCOMING WORKSHOP- CALL FOR PAPERS
The USDA invites individuals to participate in the April 23-24 2019 workshop, being hosted by USDA's Economic Research Service, US Forest Service, and National Institute of Food and Agriculture entitled "Applications and Potential of Ecosystem Services Valuation within USDA – Advancing the Science".  The goal of the workshop is to provide decision makers, researchers, and other stakeholders with an understanding of how innovative methods in economics, advances in theory, and access to new and existing data can be used to improve the valuation of ecosystem services associated with USDA programs and policies. The Northeastern Agricultural and Resource Economics Association and AAEA Land, Water and Environmental Economics Section Workshop are co-sponsors. This workshop will happen in Washington, DC. Registration is free, and opens in January 2019.
If you are interested in presenting a paper, please submit a 1,000 word abstract by November 15. For non-federal presenters, a stipend of $1,500 will be awarded to the presenter of each paper. We encourage USDA and other government policy makers and analysts to attend.
For more information and updates on USSEE events, you can follow our facebook page, or subscribe to our blog
Erin Lennox
USSEE Executive Director