Second of the ANZSEE webinar – War on Warming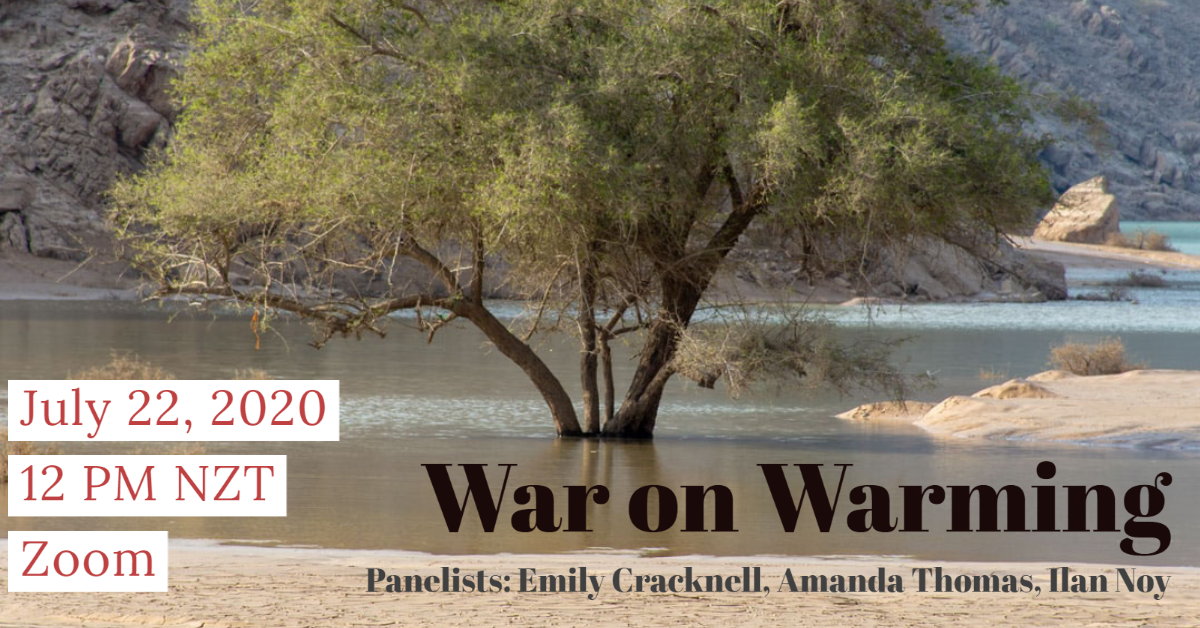 You are invited to the July online seminars featuring a discussion on 'War on Warming' with a panel of climate experts comprising of Emily Cracknell, Dr Amanda Thomas and Prof Ilan Noy.  The discussion will be facilitated by Dr David Hay, Vice President of ANZSEE.
The seminar explores the idea of a "War on Warming", along with associated terms and ideas such as "Climate Emergency" and "Green New Deal" and "(a) Great Disruption", with a view to discussing three key questions:
How well do these terms serve as metaphors and as rhetoric?
How else should we describe the real political conflict that is being played out (by more or less non-violent means) over climate change in international diplomacy, politics, media, and the global economic system?
What role might Ecological Economics and ecological economists play: in analysing the conflict, identifying and promoting policy solutions to resolve it, or to help "win the war"?
When: Wednesday, Jul 22, 2020, 12:00 PM Canberra, Melbourne, Sydney (2.00 pm NZT
REGISTRATION IS CLOSED
For more information of this Webinar and other ANZSEE seminars, please visit the website https://anzsee.org.au/seminar-series-2020/
After registering, you will receive a confirmation email containing information about joining the webinar.