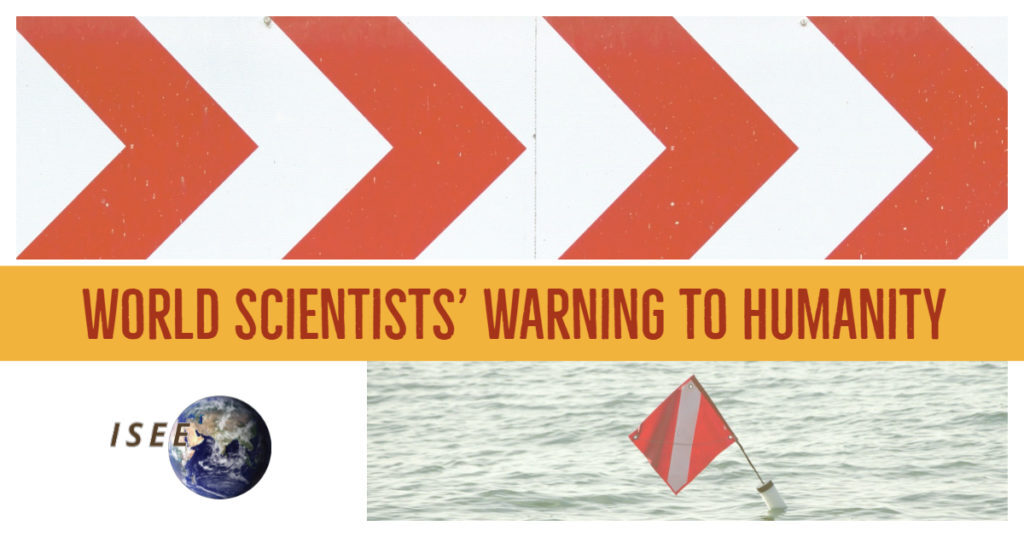 World Scientists' Warning to Humanity
Posted by Stuart Scott, ISEE Strategist, stuart.h.scott@gmail.com
I have been collaborating with the group that issued the World Scientists' Warning to Humanity – Second Notice in December 2017.  The result was the ScientistsWarning.org website which is attempting to create a new ecological movement to build upon the very limited successes achieved by a fragmented environmental movement over the past half century.
I am requesting the full cooperation of the ISEE, and the regional organizations, in publicizing the effort via the website, where both individuals and organizations can endorse the Scientists' Warning.  These endorsements become the basis for creating the ecological movement mentioned above.
Note: It is my intention to promote Ecological Economics as a principal intervention in the attempt to avert an ecological disaster created by the current growth economic system.  This was my attraction to the Scientists' Warning project to start with, their identification of the economic root cause of all of the present ecological stressors on the planet.