History
The ISEE was founded in 1989. Its presidents have been Bob Costanza, Dick Norgaard, John Proops, Charles Perrings, Joan Martinez-Alier, Peter May, John Gowdy, Bina Agarwal, Marina Fischer-Kowalski, Sabine O'Hara, and Clovis Cavalcanti. The current president is Joshua Farley (until January 2022), and the president-elect is Roldan Muradian.
Other members of the Board are Richard Howarth (Editor in Chief), Anne Aitken (Executive Director and Managing Editor), Peter May, Tatiana Kluvankova, Eva Cudlinova, Inge Røpke, Volker Mauerhofer (Treasurer), Madhu Verma, and Lisi Krall.
The Society assists its members and ecological economists, regional societies of ecological economics, related societies, and other organizations in such matters of common concern as can be dealt with more effectively by united action. To this end, the Society publishes a research journal, books, and other materials; holds and sponsors scientific meetings; develops educational materials; and facilitates a voice for ecological economists in public forums.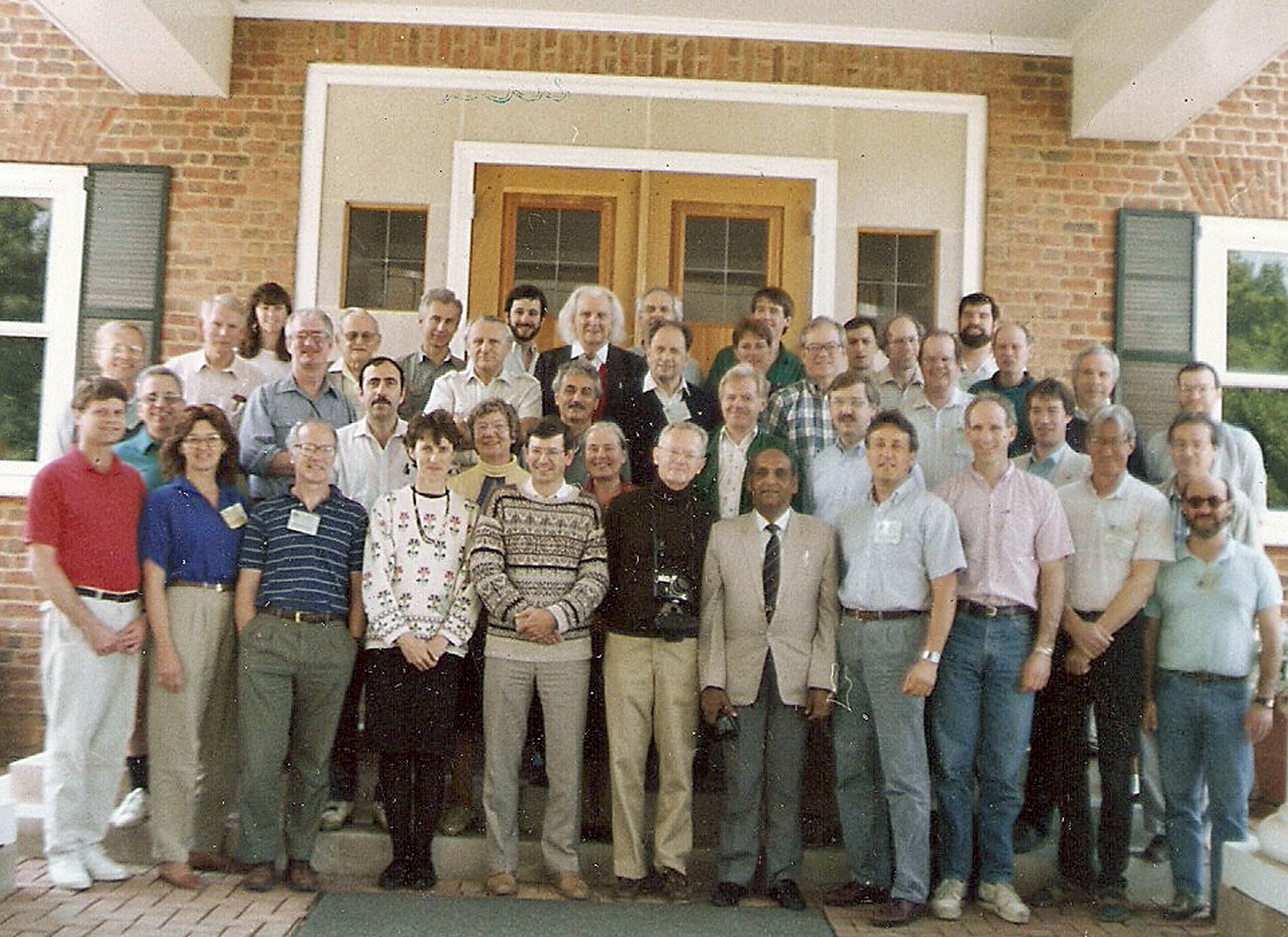 Pictured from left to right … BACK ROWS: Robert Ulanowicz, Henry Peskin, Roefie Hueting, Laura Cornwell, Herman Daly, Garrett Hardin, Tomaxz Zylicz, Kenneth Boulding, Paul Christensen, Allison Gilbert,Ben Haskell, Bruce Harmon, Toby Page, Colin Clark, Richard Norgaard, Enzo Tiezzi, John Proops FRONT ROWS: Bryan Norton, Joy Bartholomew, Steve Farber, James Zucchetto, Jacquiline McGlade, Mary Clark, Charles Perrings, Clovis Calvacanti, Ann-Mari Jansson, John Cumberland, Ed Debellevue, Bill Mitsch, Bob Costanza, Cutler Cleveland, Leon Bratt, Ralph D'Arge, Joan Martinez-Alier, Sylvio Funtowitz
This is a classic photo from the period soon after the founding of ISEE, when in 1990 a workshop was held on Wye Island on the eastern shore of Maryland to prepare the introduction to the first ISEE Conference Proceedings "Ecological Economics: the science and management of sustainability".